BONUS - THE FUTURE OF SURGERY: THE NANOMETER AND THE PHOTON
---
Introduction
---
The lesson includes:

Introduction

Video

Quiz

PDF
Speakers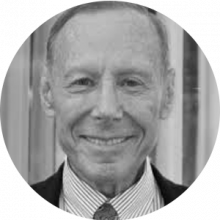 Lesson description:
Surgery is shifting substantially. What's next? At the forefront of change, Dr. Morton Grosser challenges in this lecture your vision of the future of surgery. Dr. Grosser is a technology consultant and venture capital investor in Menlo Park, California. Dr. Grosser worked with premier venture capitalists in Silicon Valley for over 25 years and helped found and direct many high technology companies. He learned to fly at 16 in a Piper Cub. He received two engineering degrees from M.I.T., a Ph.D. from Stanford University, and was a National Institutes of Health Postdoctoral Fellow at U.C.L.A. Medical Center. At Raytheon Corporation he designed a control system for the largest skin mill in the world, used to shape the wing spars of the Boeing B-47 and B-52, and components of the Hawk rocket engine. Dr. Grosser has been a Director of the Boeing Scientific Research Laboratories and eight corporations. This versatile engineer and scientist holds many patents and has written eight books and more than a hundred papers. In addition, he has served on the boards of various medical technology companies, including the Chroma Group Inc and Microfabrica Inc.
*This lesson has no quiz
This lesson is for members only.