BONUS - IMAGE-GUIDED SURGERY: INVENTING THE FUTURE
---
Introduction
---
The lesson includes:

Introduction

Video

Quiz

PDF
Speakers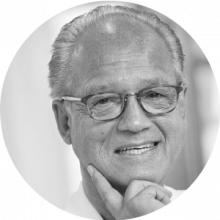 Lesson description:
Prof. Marescaux, shares his vision on the future of surgery. From enhanced vision to robotic assistance, up to the forthcoming era of artificial intelligence, hybrid approaches will augment surgeons' performances. However, a number of challenges need to be faced to democratize surgical innovation and make it available for every patient.
*This lesson has no quiz
This lesson is for members only.