MAUNA KEA TECHNOLOGY: FROM STARS TO CELLS
---
Introduction
---
The lesson includes:

Introduction

Video

Quiz

PDF
Speakers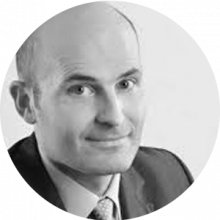 Lesson description:
How did an astrophysicist come to build the smallest microscope in the world inspired by the starry sky of a Hawaiian island? Mauna Kea Technologies' founder, Sacha Loiseau, built his early career in astrophysics . Having seen the imaging of the universe's farthest frontiers become a reality, he turned to his interest in medical imaging and dedicated himself to finding a way to clearly visualize the smallest, darkest areas insides the body's organs. Learn from the adventurous journey of Manua Kea technologies how ingenuity can pay back and finally lead you to become the raising star of French Med Tech and a worldwide successful entrepreneur.
*This lesson does not have a quiz
This lesson is for members only.