THE END OF EMINENCE-BASED MEDECINE - DEMOCRATIZING SCIENCE
---
Introduction
---
The lesson includes:

Introduction

Video

Quiz

PDF
Speakers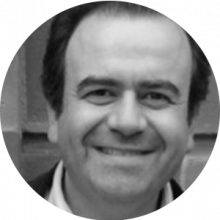 Lesson description:
We are witnessing  a new era of medicine, based on evidence instead of authority. As medicine is becoming more objective by integrating research evidence the paradigm of healthcare is shifting to a more customer centred approach that fully incorporate principles of accessibility, transparency, and accountability and societal outcomes of research.  As a results patients are better informed and take responsibility over their own health.
*This lesson does not have a quiz
This lesson is for members only.