CONCEPT SELECTION: UNDERSTANDING THE RULES OF THE ROAD FOR MED TECH INNOVATION
---
Introduction
---
The lesson includes:

Introduction

Video

Quiz

PDF
Speakers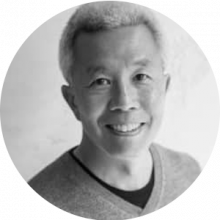 Lesson description:
The most crucial phase of the development process for new medical products is probably concept selection. After the careful screening of many needs, you have a clear statement of a focused problem worth solving. Brainstorming has generated hundreds of ideas, but there is only enough time, money, and manpower to take one forward into detailed development. While many stages of the development process benefit from unbounded creativity, concept selection is the essential process of narrowing down the alternatives under consideration. Eugene Chen, venture capitalist and serial entrepreneur, explains the basic rules for concept selection in Med Tech innovation: which solution is most likely to come to fruition, challenge the "gold standard" in the current treatment landscape, capture the interest of key stakeholders, and support the development of a sustainable business ?
*This lesson does not have a quiz
This lesson is for members only.