HUMAN CENTERED OBSERVATION AND NEED FINDING
---
Introduction
---
The lesson includes:

Introduction

Video

Quiz

PDF
Speakers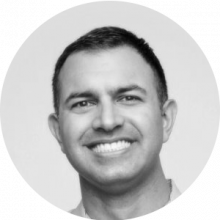 Lesson description:
Most of us are trained by traditional education to conduct analytical research. This means we work in with a certain structure in an environment with controlled settings. We learn to criticize our ideas to make them stronger and we look for large patterns in our data to find the average outcome.  Human centered design is a process that starts with the people you're designing for and ends with new solutions that are tailor-made to suit their needs. Farzad Azimpour describes the different phases of this process which is backbone of his work at IDEO.org.
*This lesson does not have a quiz
This lesson is for members only.