LAPAROSCOPIC PANCREATIC SURGERY: BASIC & ADVANCED TECHNIQUES
---
Introduction
---
The lesson includes:

Introduction

Video

Quiz

PDF
Speakers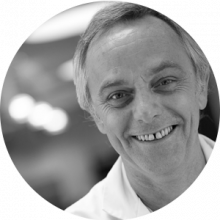 Lesson description:
Laparoscopy has been a routine component of many general surgical procedures since the late 1980s. However, due to anatomical complexity, retroperitoneal location, and the unforgiving nature of pancreatic glands, procedures involving the pancreas have developed slowly. As the surgeon's experience and technical feasibility have increased with advanced laparoscopy, more of these challenging procedures are performed. In this lecture by Professor Dallemagne, from the Department of Digestive Surgery, IRCAD-EITS, University of Strasbourg (France), summarizes the current state-of-the-art of laparoscopic pancreatic surgeries.
This lesson is for members only.