THE GROWING ROLE OF FLEXIBLE OPERATIVE ENDOSCOPY IN TREATMENT OF COLORECTAL NEOPLASTIC LESIONS
---
Introduction
---
The lesson includes:

Introduction

Video

Quiz

PDF
Speakers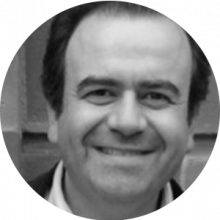 Lesson description:
Flexible endoscopy is likely to play a central role in surgery. This is especially true for the treatment of diseases within or close to the gastrointestinal tract. This lecture highlights the major role of flexible instrumentation and techniques for colorectal surgeons and gives hints of near future developments.
This lesson is for members only.