REDEFINING THE FUTURE OF SURGERY
---
Introduction
---
The lesson includes:

Introduction

Video

Quiz

PDF
Speakers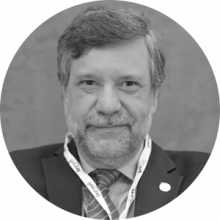 Lesson description:
Prof. Giménez talks about the three biggest promises for the future of surgery: artificial intelligence (AI), robotics and imaging technologies. Drawing from other disciplines like aeronautics, he follows the changes that surgery has faced in the last 3 decades and shares his view for future.
This lesson is for members only.