ROBOTICS TO HELP HUMANS AND REPRODUCE NATURE
---
Introduction
---
The lesson includes:

Introduction

Video

Quiz

PDF
Speakers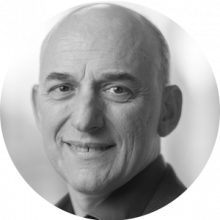 Lesson description:
Hypes and hopes surround the future of robotics and artificial intelligence in surgery. While these fields seems close to impact our clinical work, there are a number of challenges to face in order to fully exploit their potential. Stefano Stramigioli explores the forefronts of the intersection of robotics and artificial intelligence, namely physical artificial intelligence. This lecture gives an overview of his lab's works in robotically actuated flexible endoscopes and MRI compatible robots for breast cancer biopsies.
*There is no quiz for this lesson.
This lesson is for members only.